The reaction that greeted the Muslim/ Muslim presidential ticket of the All Progressives Congress (APC) is yet to abate as the Christian body in the country was castigated for rejecting the choice of Kashim Shettima as running mate to Asiwaju Bola Tinubu.
Segun Awosanya, the convener of the October 2020 EndSARS nationwide protest has criticized the Nigerian Christian body for raising dust over APC's choice of a Muslim presidential candidate and a Muslim vice presidential candidate.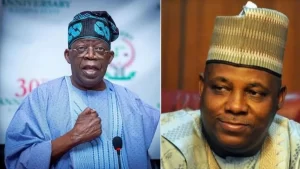 Awosanya was categorical in saying Nigerian Christians in particular and others who condemned APC's choice as being hypocritical.
Presenting the same faith ticket by APC should not be condemned "as long as they are capable of improving the security of the country, creating jobs and others.
"Our hypocrisy has reached troubling heights but that to me is not a critical discussion as much as how we are going to improve our national security, create jobs, unite our people, improve our economy, devolve more powers to the states and eradicate poverty"
Read Also: Ondo Police begin enforcement on spy number plates ban
Awosanya posited that Nigerians should see the religious difference of the country beyond Christianity and Islam. He said those who belong to other beliefs are not oftentimes considered in national matters
"We have had Muslim-Christian ticket forever yet our issues persist. The sensitivities of popular belief are there but do that better the conversation of equity in a country where other religious beliefs are so marginalized and deemed non-existent?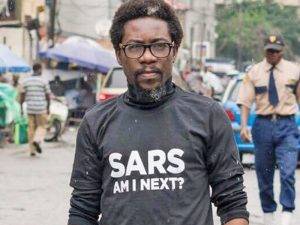 "Sango, Osun, Ogun, Ifa, Obatala, Amadioha and other worshippers are out there within our secular state & yet we pretend our religious belief is binary? Again, in a country with women having almost an equal population, we don't see the need to push Female inclusion in Government?"