Governor Babagana Umara Zulum of Borno state has again assured civil servants in the state that none of them will be thrown into the labour market in the name of retrenchment.
He stated this yesterday in Maiduguri, the state capital when the leaders of the state organized labour which included the Nigerian Labour Congress (NLC) and the Trade Union Congress (TUC) visited him.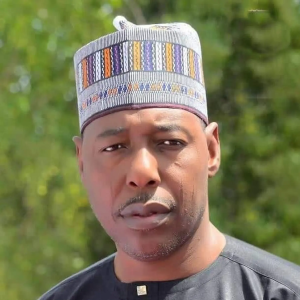 In their visit, the organized labour said they were at the Government House to appreciate and applaud the governor for paying 2020 leave grants.
Led by the state chairman of the NLC, Yusuf Inuwa, the leaders were also observed to have presented other Civil servant demands in the state to the governor.
Some of the demands, as noticed by The Trumpet, include Payment of Minimum Wage for Qualified Teachers, Payment of Promotion benefits and reverification of affected local government staff.
Read Also: South-East thrown into darkness over electricity workers' strike
Elated by their visits and presentation of their colleagues' demands, the governor promised not to tread the paths of some of his colleagues who derive pleasure in retrenching public servants.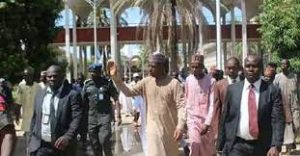 Rather than treading such paths, his administration, as made known by him, will continue to embark on the training and retraining of civil servants spread across the state.
Demonstrating his resolve to always carry the public servants along, he went ahead to approve the payment of minimum wage to 4491 qualified teachers in the state.
Zulu also declared that other teachers not yet qualified will be retrained, stating that "no civil servant will be retrenched".
To other demands presented to the governor by the organized labour, the governor assured them of timely attention.