Managing Director and Chief Executive Officer of Bullion Go-Neat Global, a beverage and alcoholic drinks manufacturing firm, Olufemi Ajadi Oguntoyibo, has won various awards from different media groups during his recent birthday celebration.
 Oguntoyinbo, who is a budding entrepreneur, politician, philanthropist and promoter of young talents and musicians, won five different awards on the occasion.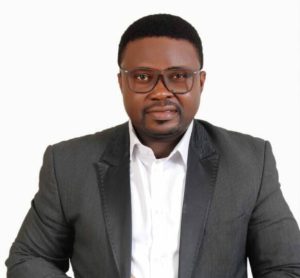 Among the awards he received at the occasion are the Commerce and Industry Correspondents Association of Nigeria (CICAN) entrepreneur 2022 award for his strides in manufacturing during a period when some local manufacturers were closing down their plants.
 Presenting the award, President of CICAN, Charles Okonji, commended Oguntoyibo for his entrepreneurship spirit and strides in the manufacturing sector and by extension, the nation's economy.
Read Also: Apologise to Obaseki for attacks over money printing revelation, group charges Emefiele, Finance Minister, Presidency
 Okonji disclosed that he and other members of the association, had on several occasions, visited the headquarters of Bullion Go-Neat Global and expressed delight that the firm kept expanding at a period most manufacturing firms were either scaling down their operations or closing down totally due to the challenges they face on daily basis.
 "I and many of my members have on many occasions visited the Bullion Go-Neat Global factory at Ibafo, Obafemi Owode Council of Ogun State. We kept seeing massive expansion and more machines being imported to increase production.
 "We have seen the ongoing projects at various stages and we have no option but to salute Olufemi Ajadi Oguntoyibo for his efforts. We are also delighted that he is also a journalist. Therefore, we are proud of him and delighted that he is also in the process of unveiling his Frequency Modulated (FM) radio station soon.
 "Based on what we have seen and heard of Oguntoyibo's plan in manufacturing, economy, talents support and employment of over 100 direct jobs and hundreds of indirect jobs, as well as his support for various media groups, we are convinced that he is fit and proper for recognition as our Entrepreneur Man of the Year for 2022," he stated.
 Okonji added that the association decided to honour the manufacturer, politician and philanthropist for creating economic value and for his friendly disposition towards journalists covering the real sector.
 Besides the CICAN, Managing Director of Dream Next Enterprises, Bisi Otunla, Chief Executive of Nollyfans, Steve Akpos, as well as delegates of the Online Correspondents Association of Nigeria (OJAN) and the Brands Journalists Association of Nigeria (BJAN), commended the businessman for supporting entrepreneurship, the media and impactful partisanship.