Stakeholders gathered at the quarterly gender and human rights meeting in Jalingo, Taraba state, have expressed concern over the increasing number of rape cases in the region.
During the meeting, participants noted their concern over the prevailing culture of silence, which they believe hampers efforts to identify and punish perpetrators effectively.
Dr Ronald Wui, Director of Treatment Care and Support at Taraba State AIDS Control Agency (TACA), attributed survivors' reluctance to speak out about rape to factors such as stigma, blame, lack of trust in institutions, fear of retaliation, and cultural/religious reasons amongst others.
Wui highlighted the influence of media portrayals on perpetuating the culture of silence, suggesting that sensationalizing crimes or portraying survivors negatively discourages them from coming forward.
Read Also: Former youth leader emerges village head in A' Ibom community
To tackle this issue, Dr. Wui proposed a multifaceted approach involving accurate education on consent, sexual assault, and the psychological impact of rape. He also stressed the importance of comprehensive laws and policies for survivor protection and perpetrator accountability.
He urged media outlets to avoid reports that stigmatize or traumatize survivors and emphasized the need to engage communities in open dialogues about sexual violence.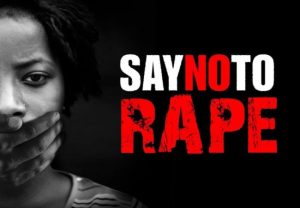 Charity Yakubu, the gender and human rights desk officer at TACA, echoed the concerns about the high prevalence of rape in Taraba, calling for collective efforts to eradicate the issue. Stakeholders from various professional backgrounds, including security operatives, were encouraged to collaborate in reducing rape cases.
In a unanimous agreement, participants at the meeting held at Galaxy Spot in Jalingo pledged to take substantial measures to break the culture of silence surrounding rape cases in Taraba.
Follow The Trumpet on all our social media platforms for more updates: